Ngā hapori me te tahatai
Communities and Coast
Together we need to build resilient, sustainable communities.
Climate action protects and regenerates the mauri (life essence) of our treasured taonga - awa (rivers), moana (oceans), maunga (mountains) and species for present and future generations.
Changes on our coast are accelerating as a result of climate change. Adapting to impacts must be collaborative, working across levels of government, alongside mana whenua and affected communities.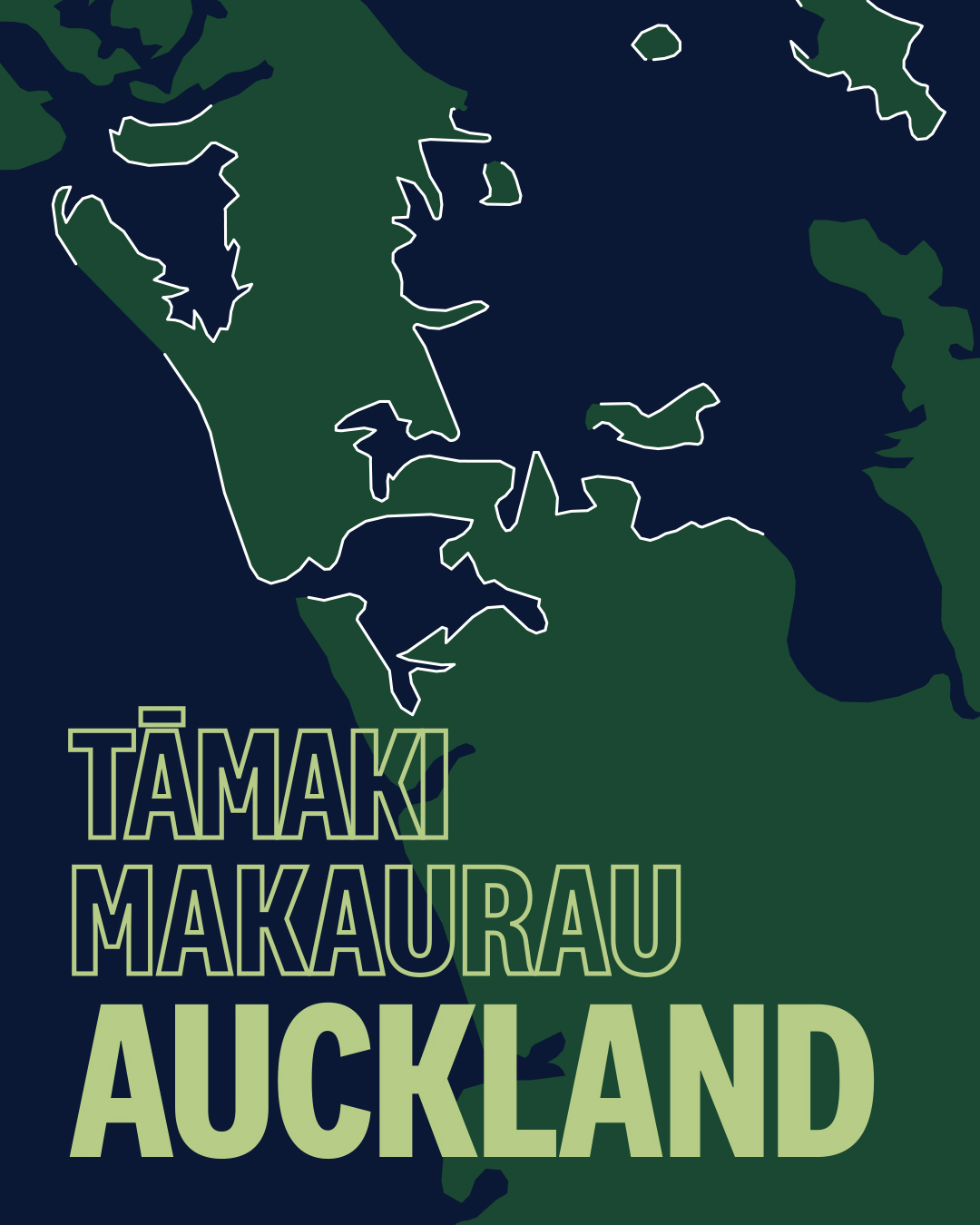 TE Ū O TĀ MĀTOU WHAI
OUR COMMITMENT
Empowering communities to reduce their carbon emissions helps them prepare for climate changes.
Reducing our carbon emissions requires significant collective efforts, and community action is vital to creating positive change for a better climate.
We need to draw on local skills, knowledge and energy to build community resilience to help us adapt to a changing climate and ensure fair and equitable life for all.
Auckland Council is working to ensure that resilience is embedded into all future decision-making along our coast, from future infrastructure to land-use planning.

We are developing a long-term environmentally and economically sustainable plan to adapt to our changing coast and the impacts of coastal hazards and climate change.

Intergenerational, cultural and socio-economic equity are critical to a fair transition towards a lower carbon future.

We must ensure all our programmes on climate action are grounded in the values of whanaungatanga and manaakitanga – relationships of collaboration and reciprocal care.
292 Enviroschools are taking action together across Auckland
82% of Aucklanders are prepared to change their lifestyle to reduce emissions.
Did you know?
Auckland has a high exposure to coastal hazards like instability and erosion. You can look up an address to explore how the coastline is changing.
Did you know?
Did you know that most of our individual carbon emissions come from travel (37%) and food (26%)? Find out your carbon footprint with Future Fit.
Live Lightly
Live Lightly helps Aucklanders make everyday lifestyle choices that are good for the planet, save money, and benefit our health.
Live Lightly showcases actions that have the highest positive impact while being practical and easy to do.

You can explore actions by topic area or find out how you can get involved through your work, school or community.
TE WĀHI KI A KOE
PLAYING YOUR PART
We can all be part of the solution, by reimagining our lifestyles: flying less, driving less, eating plant-based foods more often and saving energy.
Walk or cycle for short journeys – it's good for your well-being, your wallet, and the planet.

Volunteer and get involved with community groups to work for climate friendly change in your local area.
Grants increase our support for South Auckland whānau to grow their own kai, building self-reliance and addressing food security.
Kelly - Whenua Warriors
Ngā whāinga mātāmua e waru
The eight priority areas